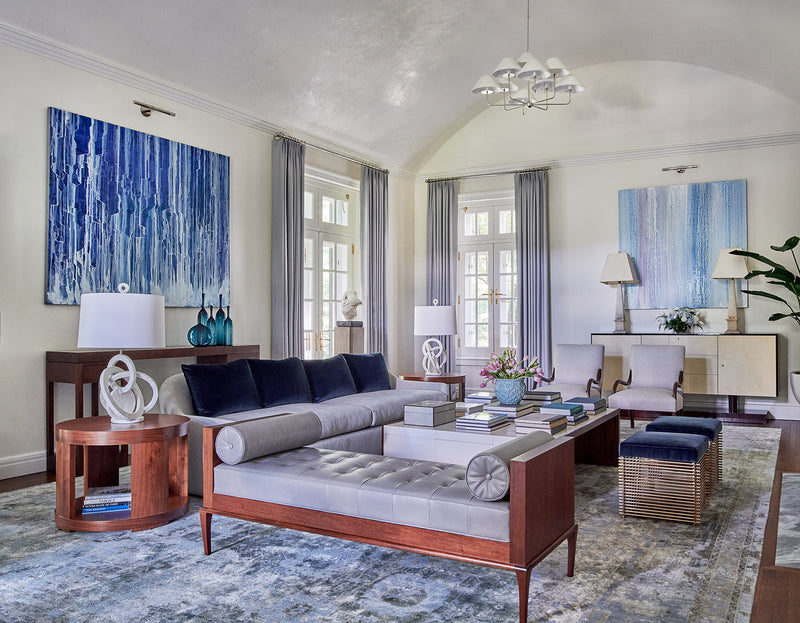 Trade Program
---
We offer a competitive Trade Program for design industry professionals, including a customized consultation experience, delivery services, design showcase opportunities, promotional features, and more.
To become part of our Trade Program, please fill out the form below. For more information regarding the form requirements or membership benefits, please contact us.
The staff at Sorelle Gallery, as well as their talented artists, make this gallery absolutely amazing! They are extremely professional and attentive to all their customers and designers they work with. When you enter into the Gallery you will be transformed into a world of creativity and beauty! This is a must see gallery if you are in the area. And if not, it is worth the trip. The works of art are incredible!
---
Romeo + Baglio Design
I love working with the team at the Sorelle Gallery. The inventory is extensive for a wide range of budgets, the customer service is excellent and the value is appropriate. Every time I've worked with Sorelle the artwork purchased has truly finished the room!
---
Sheila Bajaj, SMB Interiors
As a designer, I am always seeking guidance in finding fine art for my clients. The staff at Sorelle Gallery go out of their way to help. They have brought numerous paintings to my clients' homes for approval. They are able to help us visualize how different works of art will look on the walls with their sophisticated use of computerization. They represent some great artists and are a great team!
---
Robyn, Robyn Klein Interiors